Get Engaged - Give Back
Become a Better REALTOR®
Member involvement is essential to the mission of the Stamford Board of REALTORS®. Our members bring a wealth of talent and experience to the day-to-day operation of SBOR, from volunteering for our community outreach projects, serving on a committee to joining the leadership team. There are numerous ways to get engaged and give back to your community and industry.
Call the SBOR Office for More Information
203.327.1433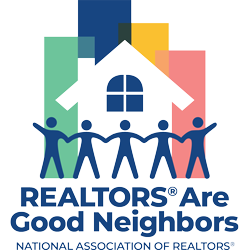 Community Outreach Events
2023
Thursday, October 5th
Happy Hour Benefiting

5:30 - 7:30pm
Bar Rosso

Wednesday, September 27th
Fall CummingsBeach Cleanup
2:00pm - 4:00pm

Thursday, March 16th
Happy Hour Benefiting
The Stamford Animal Shelter Alliance
5:30pm - 7:30pm Zody's 19th Hole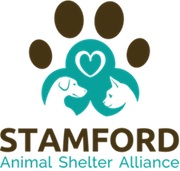 2022
Join a Committee

Affiliates Committee – Joseph Tafuri, Chair, Jacqueline Naudet, Co-Chair
Increase affiliates membership and its exposure to the SBOR membership

Leverage affiliate members' expertise to add value to the membership through education, interaction, and partnership

Selects Affiliate of the Year
City Hall (Planning, Zoning, & Environmental) – Priti Kothari, Chair
Keep abreast of proposed and ongoing city projects and issues

Liaison to city hall, Mayor's office, and various departments that affect the Realtor community
Community Outreach - Cheryl McCormick, Chair
Evaluate and select the non-profit organizations for which SBOR will fundraiser

Work with the Affiliate Committee to secure sponsors

Communicate with the Public Relations Committee to broadcast the events

Coordinate 4 to 6 annual events
Continuing Education – Jacqueline Naudet, Chair
Set up, monitor attendance, and clean up
Programs – Ken Fried, Chair
Plan and organize compelling and relevant membership meetings, i.e. quarterly, special events

Identify engaging speakers
Public Relations – Meghan Athnos, Chair
Responsible for internal and external communications of SBOR news and events

Provide social media content

Develop press relationships
RPAC & Issues Advocacy – Kimberly Tapscott, Chair
Educate the membership on the importance of RPAC and Issues Advocacy

Works with the SBOR to meet or surpass its annual RPAC goals

Attend CTR Grassroots meetings
School Liaison/Scholarships – Carrie Levitt Kaplan, Chair
Maintain relationships with Stamford Public Schools administration

Build relationships with Independent, State, and Magnet school administrations

Organize and promote school tours

Conduct and evaluate scholarship applications and determine recipients
Social Committee – Pina Basone, Chair
Coordinate the Summer Soiree and Holiday Party

Work with the Affiliate Committee to secure sponsors

Communicate with the Public Relations Committee to broadcast the events
Your Professional Network (YPN) - Megan Pavia, Chair
Helps young real estate practitioners become more business savvy

Hosts regular networking events

Communicate with other YPN members and share tips and tricks