Buying a home is for many the most complex and important transaction they'll ever do.

Click Here for the Homebuying Process Primer

---



Real Estate Today is a radio show offered by the National Association of REALTORS.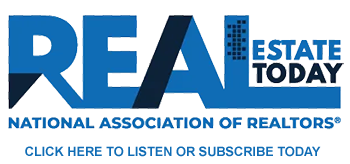 Real Estate Today opens doors for buyers and sellers with critical and credible information on the real estate market. It's fast paced and fact packed with experts, interviews, call-ins, field reports, and timely market conditions.
On radio stations, satellite, and podcasts… even cell phones, Real Estate Today is your instant connection to the American Dream of home ownership.