The REALTOR® Party is a powerful alliance of REALTORS® and REALTOR® Associations working to protect and promote homeownership and property investment. The REALTOR® Party speaks with one voice to advance candidates and public policies that build strong communities and promote a vibrant business environment.
Now more than ever, it is critical for REALTORS® across America to come together and speak with one voice about the stability a sound and dynamic real estate market brings to our communities. From city hall to the state house to the U.S. Capitol, our elected officials are making decisions that have a huge impact on the bottom line of REALTORS® and their customers.


---
The Political Action Committee (RPAC)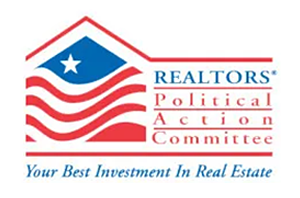 Since 1969, the POLITICAL ACTION COMMITTEE (RPAC) has promoted the election of pro-REALTOR® candidates across the United States. The purpose of RPAC is clear: voluntary contributions made by REALTORS® are used to help elect candidates who understand and support their interests. These are not members' dues; this is money given freely by REALTORS® in recognition of the importance of the political process. The REALTORS® Political Action Committee and other political fundraising are the keys to protecting and promoting the real estate industry.


Your Investment in RPAC is the key to protecting and promoting the real estate industry.

RPAC Contribution
---
The Advocacy Fund

The Advocacy Fund addresses issues, usually through the media, to promote REALTOR® positions to the public and thus influence the decision-makers at the local, state and federal level. Political advocacy and grassroots efforts are a large part of CTR's services. We work hard year-round to ensure that the REALTOR® voice is heard in Washington, DC and at the state level to ensure issues affecting the real estate industry are either supported or defeated.

It is vital for our members to participate in this process.

"If real estate is your profession, then politics is your business!"

Contributions to this fund may include corporate and non-member donations. It will be split 70% to the CTR Advocacy Fund and 30% to the NAR Political Advocacy Fund (PAF) and used for state issues and other state and federal political purposes.

Support the real estate industry, your business, by contributing to this fund today.
---
Calls for Action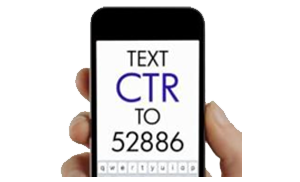 Impacting Legislation Can Be as Easy as "Click, Click, Send!"

Please take notice when you receive a Call For Action email from CTR or NAR. With just a few clicks, you can take action on important real estate issues. This is a very effective way to get the REALTOR® voice heard by lawmakers.

Text "CTR" to 52886 to sign up to receive text and electronic messaging alerts from CTR. Learn more.

You may also text "REALTOR" to 30644 or sign up online to receive NAR REALTOR® Party mobile text alerts. Just a few times a year you will receive a text notification for our Calls for Action.